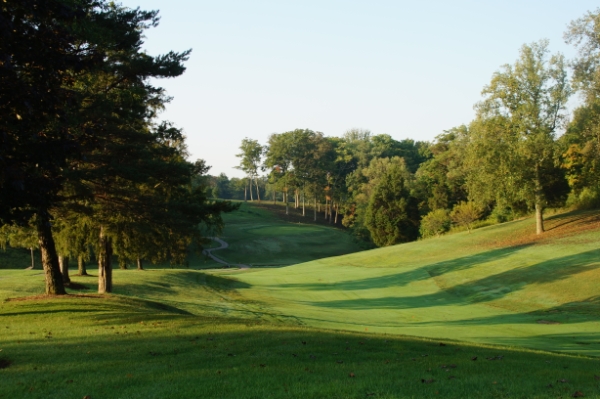 Par 4
370 yards
Short, but dangerous par four.
A driver may not be necessary for long hitters. Nice drive down the middle sets up best approach from a likely downhill lie. Left may reach hazard but will leave you blocked out on your approach to the green.

Green slopes more than you think left to right and back to front, so plan your approach accordingly. Miss left of the green and good luck holding the green coming back. Miss right and likely end up in the bunker leaving a very difficult shot for all but the most skilled sand players.
Birdie possible, but be happy with a par.