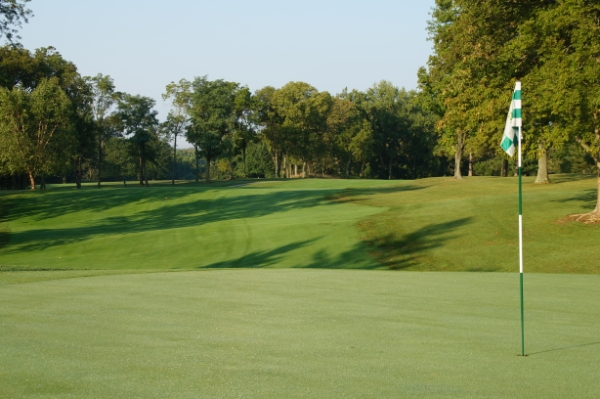 Par 4
425 yards
Long and difficult par four dogleg left.
Solid drive down the left side and or a draw shortens the hole; fairway will make the ball roll right upon landing. Short and left will leave an impossible approach and a sure bogie. Tee shot long and right will make for long approach, and may reach hazard. Typical approach from 150+ yards to a green sloped back to front, and if left short, your ball will likely roll back down the incline in front of the green.

Putts can be very quick from above the hole, as are any shots from behind the green. Green guarded right and left by bunkers.
Make a par and be proud.