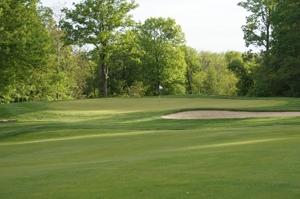 Par 4
322 yards
Short dogleg left par four.

Aggressive drive over the bunker will leave short wedge to green. Hitting into the pines left however, will make for a bogie for sure. Conservative drive to the right of the big tree leaves a shot of 130-150 to a green that tends to not hold approaches well, especially if pin is middle or right.

A definite birdie possibility.